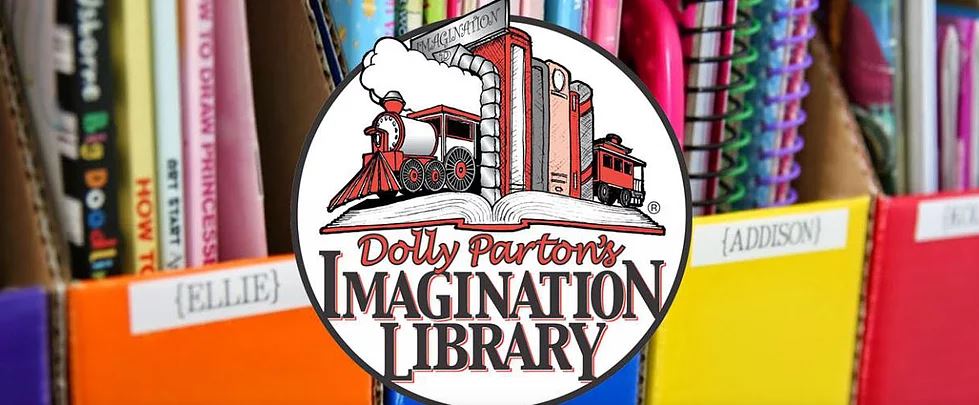 Background
Dolly Parton's Imagination Library is helping you give a boost to your child's education by providing free children's books by mail monthly. By reading regularly with children during their pre-school years, you are giving them the biggest boost toward a successful education they will ever get.
Lumber River United Way reached a milestone number of books mailed to children in Robeson County. Over a quarter of a million books have been distributed since the inception of the program in 2012.
Each month a new, carefully selected book will be mailed in your child's name directly to your home. They can look forward to new and exciting adventures from Dolly Parton's Imagination Library until your child turns five years old and as long as they remain a resident of Robeson County.  
With the arrival of the first book, the classic "The Little Engine That Could," children begin to experience the joy that may be found in books. These moments continue each month until the child turns five, and in their very last month in the program, they receive "Look Out Kindergarten Here I Come."
Who is eligible?
All children ages birth to five who live in Robeson County is eligible!
What are my responsibilities?Be a resident of Robeson County
Submit a Dolly Parton's Imagination Library Registration request ( must be filled out by the parent/ guardian). The request must be approved and on file with the Lumber River United Way.
Four to six weeks after your registration form has been received, books will begin arriving at your home and will continue until your child turns five or you move out of Robeson County. Be sure to let us know if your address changes while your child is enrolled.
Enjoy reading these books with your child! For more information contact our office at (910) 739-4249 ext. 102.
Our Impact
Dolly Parton's Imagination Library has mailed over a quarter of a million books to children in Robeson County. The program has given a jumpstart on their learning abilities and childhood education.
Books mailed in Robeson County
2012 - 3,616
2013 - 21,011
2014 - 25,348
2015 - 27,396 
2016 - 27,907
2017 - 26,074
2018 - 27,928
2019 - 30,381
2020 - 34,924
2021-  26,770
2022-  40,545
Breakdown by geographical area and zip code as of 9.06.2023
Fairmont (28340) 234
Proctorville (28375) 1
St. Paul's (28384) 297
Lumberton (28358) (28359) (28360) 1,343
Pembroke (28372) 429
Orrum (28369) 68
Maxton (28364) 381
Red Springs (28377) 247
Rex Rennert (28378) 1
Rowland (28383) 206
Shannon (28386) 140
Lumber Bridge (28357) 55
Parkton (28371) 164
Privacy statement: This registration information will not be used for any purpose not related to the Imagination Library. We may contact you to request additional information, alert you to special offers or invite you to special events related to the program.
Dolly Parton's Imagination Library Registration Form